Organization in Metric.ai is your business that consists of employees and projects.
Business analytics of employees and projects could be segmented by groups: clients, offices, departments, roles, companies and custom groups; for example, partners.
In this section of the documentation, we will provide details about overall company and groups management.
An organization is the main menu item, which is active by default and shows Analytics for the whole organization for the selected time period: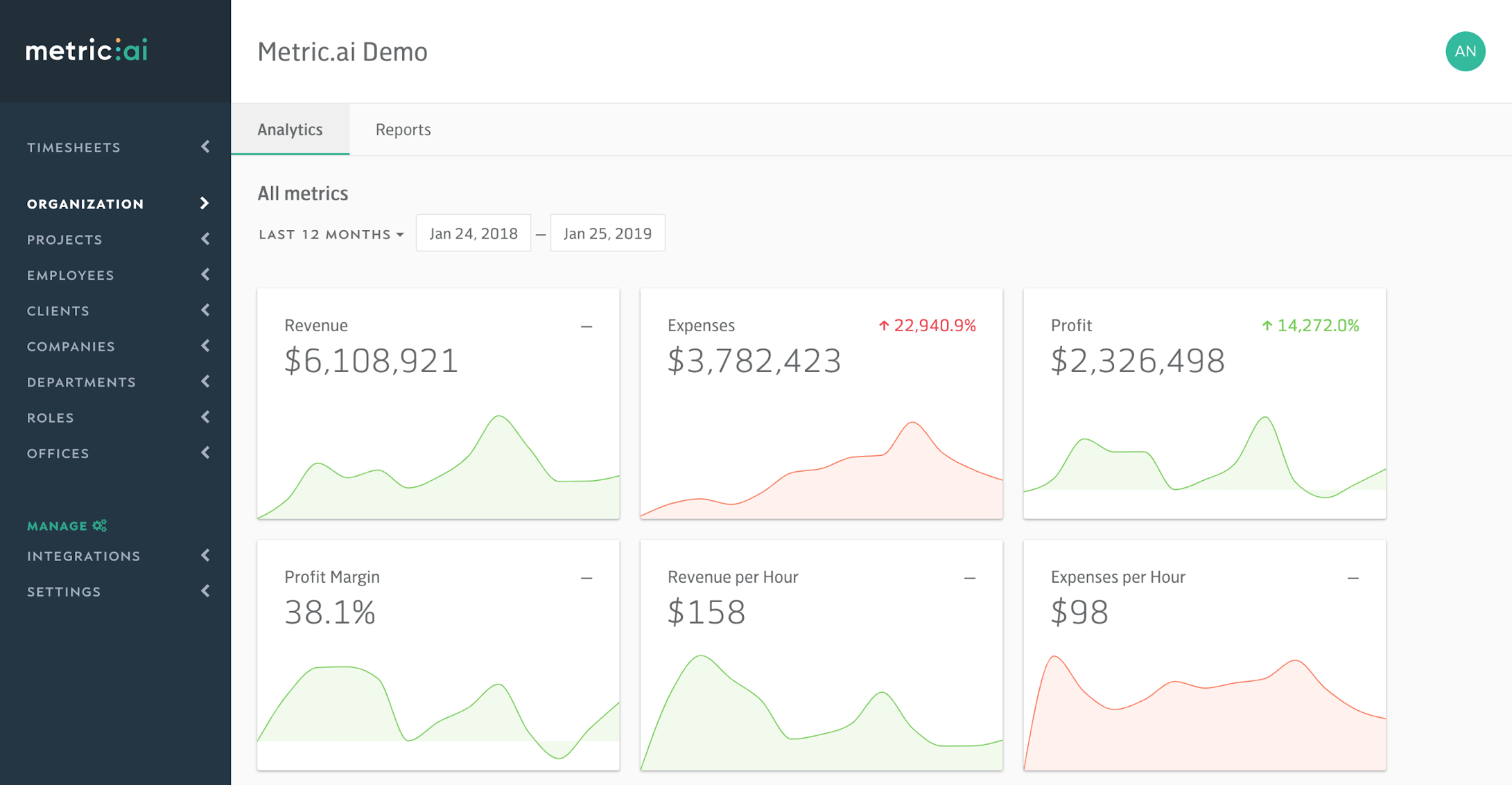 Click any metric to view all details. To learn more about the metric view, in general, please read Analytics overview help documentation.
In the main Settings page, you can change your company name, control your Metric.ai subscription and manage access and access levels.