Capacity is the maximum possible output of a company, usually in a number of hours to show the amount of work an organization can do.
Capacity planning is an important activity to ensure that an agency has the right amount of resources for current and future projects.
Questions to answer when measuring capacity:
What is our working capacity and workload throughout the year?

How do we grow?
What help might we need in the future to deliver a project?
Capacity hours in Metric.ai is the possible number of work hours across selected employees according to their availability defined in the Schedule section of the Employee, Group, or Organization configuration.
When looking at capacity hours for an employee, this is the total number of hours they could potentially work within a time period. We will use one month as an example throughout the article.

Work Schedule
Work schedule defines an employee's capacity. There are two work schedule types:
Hourly. The capacity of employees with an hourly work schedule is equal to their logged hours.


Weekly.

The weekly work schedule allows for defining different employment scenarios (e.g., Mon-Fri, 8h; Mon-Thu, 4h, etc.)
In the example below, the employee should work Monday through Friday, 8 hours per day.

This work schedule gives us 40 hours per week capacity. If there are 23 working days in a month, this leaves the employee with a monthly capacity of 184 hours.



Holiday Schedules
Holiday Schedules can also affect employees' capacity.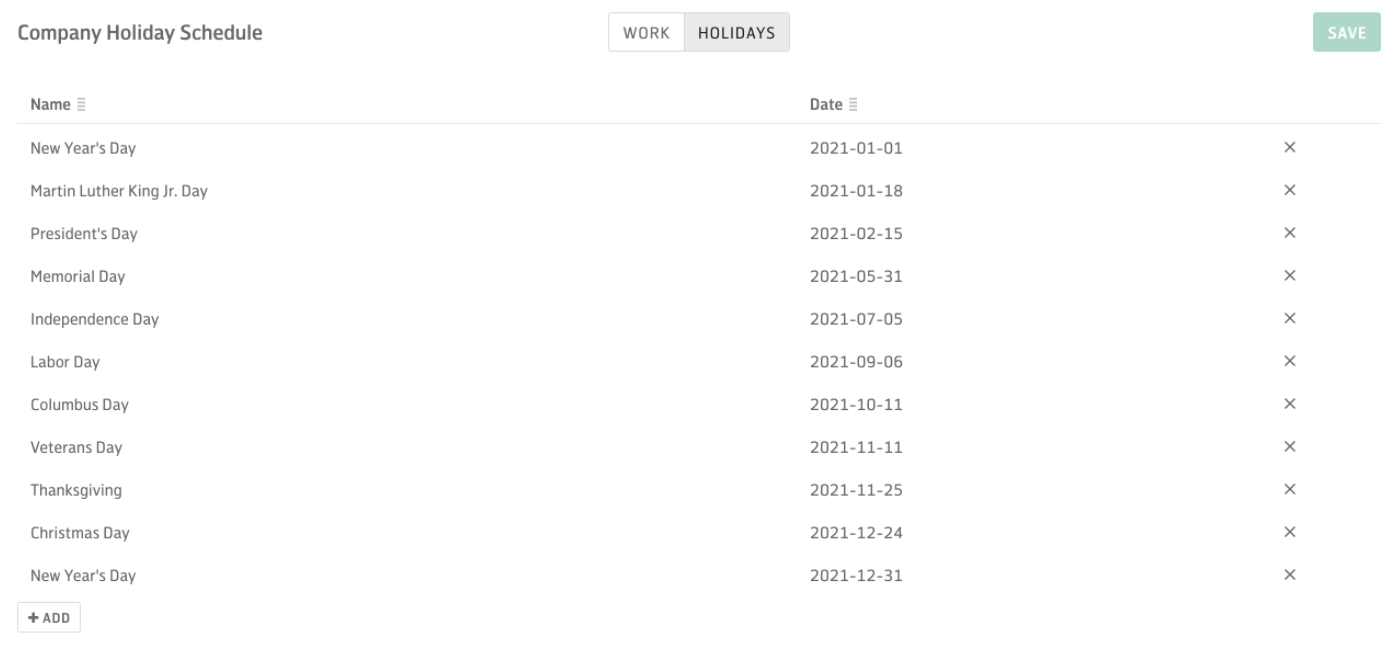 All holidays are considered non-working days, so capacity on those days is equal to zero. Depending on how many holidays there are in a month, the capacity will be reduced accordingly.
For example, the New York office of our demo organization has two holidays in January 2021 that will reduce Dawn Hill's total monthly capacity by 16 hours (8 hours per day).
To learn more about the analytics view of Metric.ai, please read the Analytics overview help documentation.