Clients, roles, departments, offices and companies are groups in Metric.ai
Employees and projects are not groups but they could be connected to groups, so hours of employees and profits of projects (as well as all other metrics) could be reflected in the connected groups.
For example, you want to connect the account manager with a client in Metric.ai to see how much of the business he manages: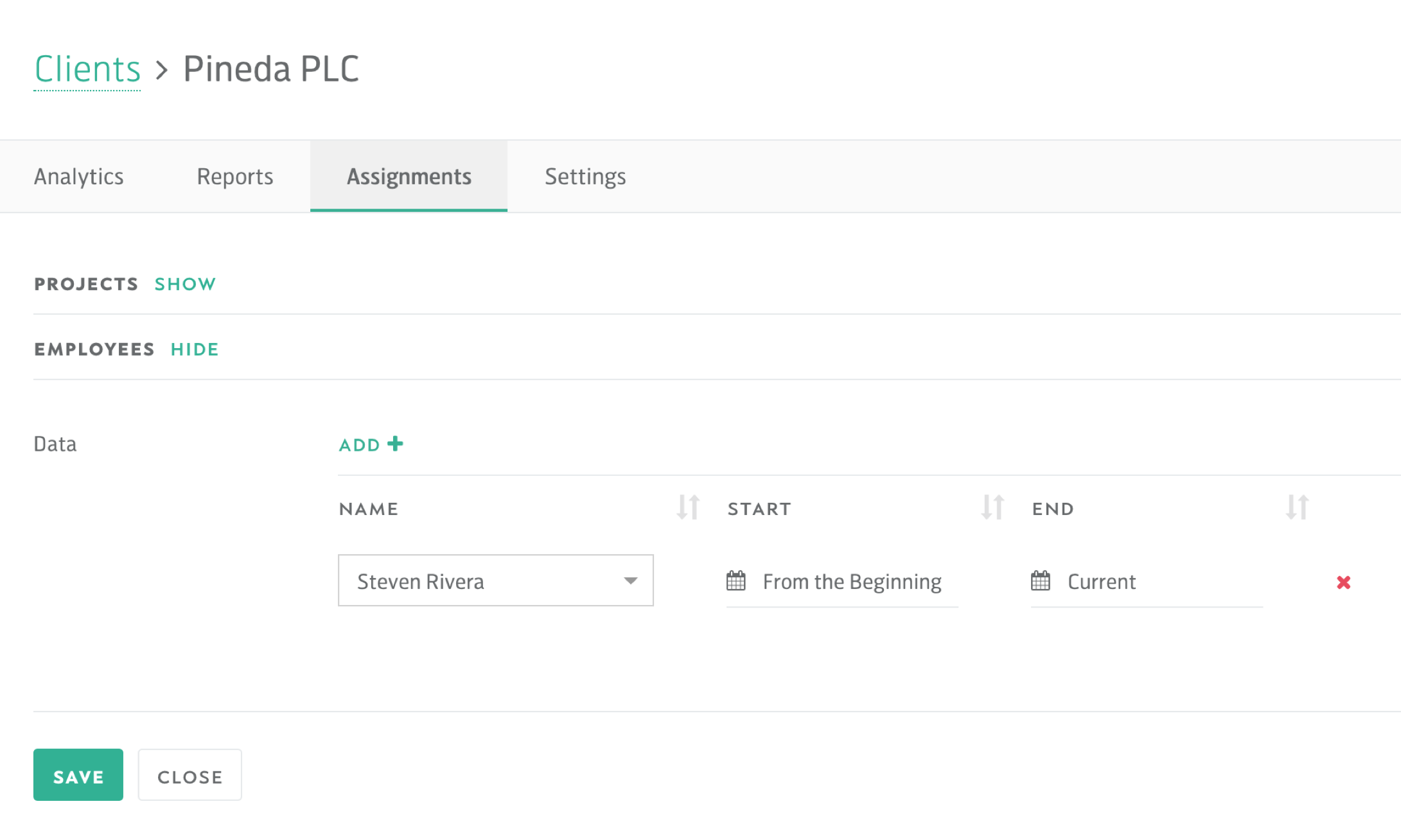 Assigning an employee to a group does not mean giving the access level to control that group. The employee could be assigned to a client but doesn't know about it and did not pay appropriate attention to all his clients' metrics. So if you want assigned people to have appropriate control, go to group Settings to manage that.
For example, I would like the account manager to have all available access to his client analytics and projects, so I grant him Admin access level to that client (a group):