Employee Groups is the section to assign different groups to a team member: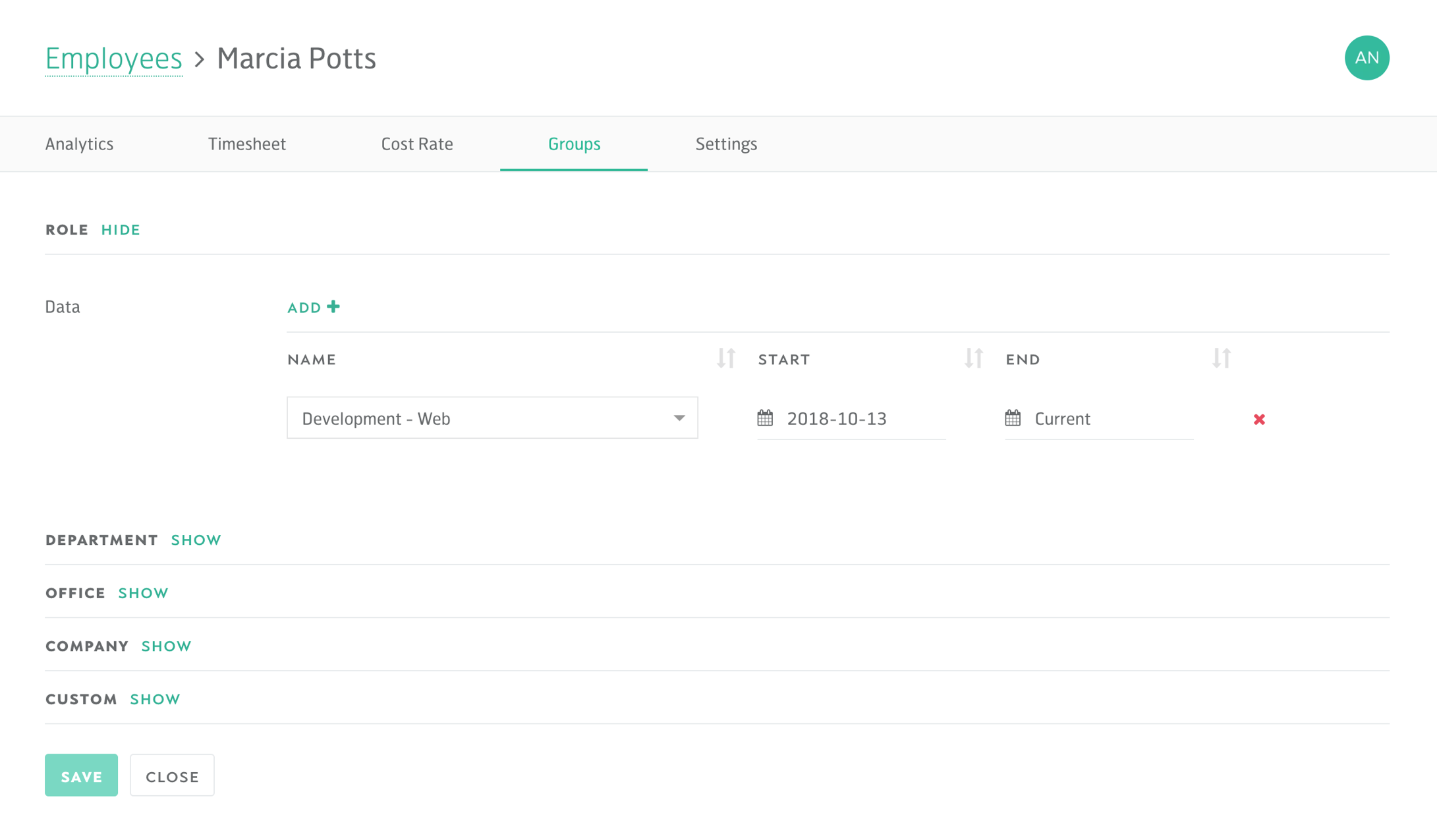 To extend/collapse a group click the SHOW/HIDE link button.
To add an item in the group click ADD+ button and select group name and the start and end dates.
To delete an item click the red cross icon button on the right side. If you make a mistake, just reload the page without saving anything to reset it to the previous state.
Don't forget to save your changes by clicking on the SAVE button.
Participation in the group defines the group to which the tracked time will be added, along with revenues, expenses and profits.
Example
Suppose you want set up a team leader who will approve timesheets for their department.
Invite the team leader and make them Admin of the department by using groups.
Invite employees and assign them to departments using groups.
Provide team members access level Member to certain projects and let them see time metrics by giving access level Member to the department.
Don't forget to provide the team leader with access level Admin to this department, so they can see all metrics and change the access of the department team.