To see a list of all employees, go to the Employees section of the Metric.ai app. The ability to view all or some of the employees depends on the permission role, but for admins of the organization all employees are available to see, sort, filter, edit and export.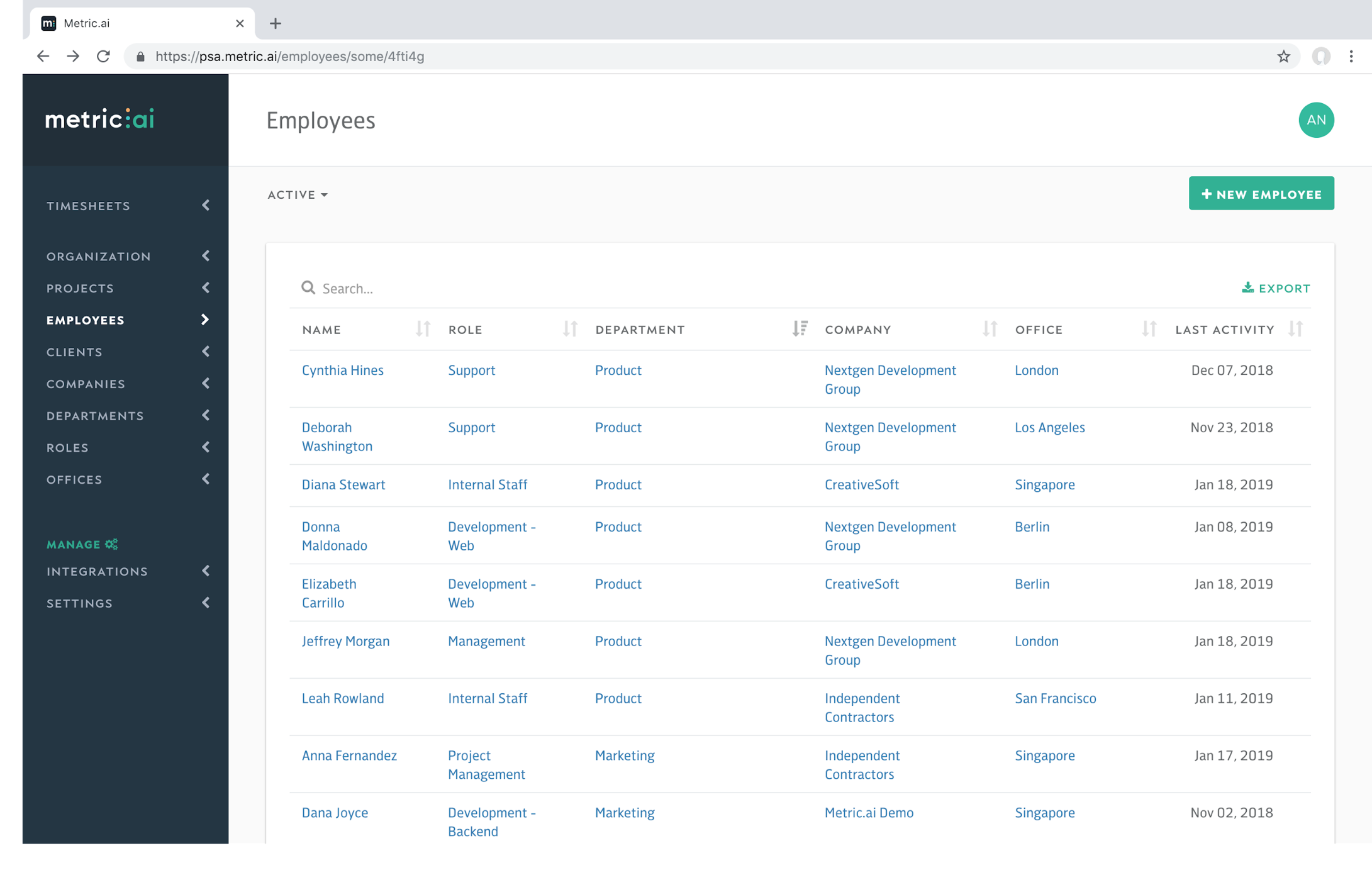 By default, only Active employees are visible. You are able to change that and see All or only Inactive employees by clicking on a dropdown with a selected filter.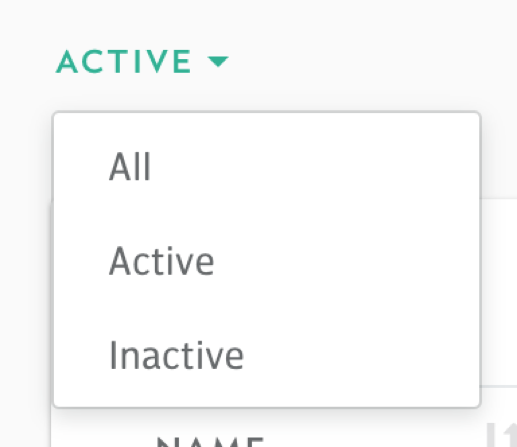 If you don't see all employees on the page switch between pages via the pagination buttons:

As in any table view of the Metric.ai app, you can sort the table based on any column just by clicking on a column title. Click twice to reverse the order of sorting.
To quickly filter employees by name, use the search input field. For example, to find Diana, a user should type the first letters of the name: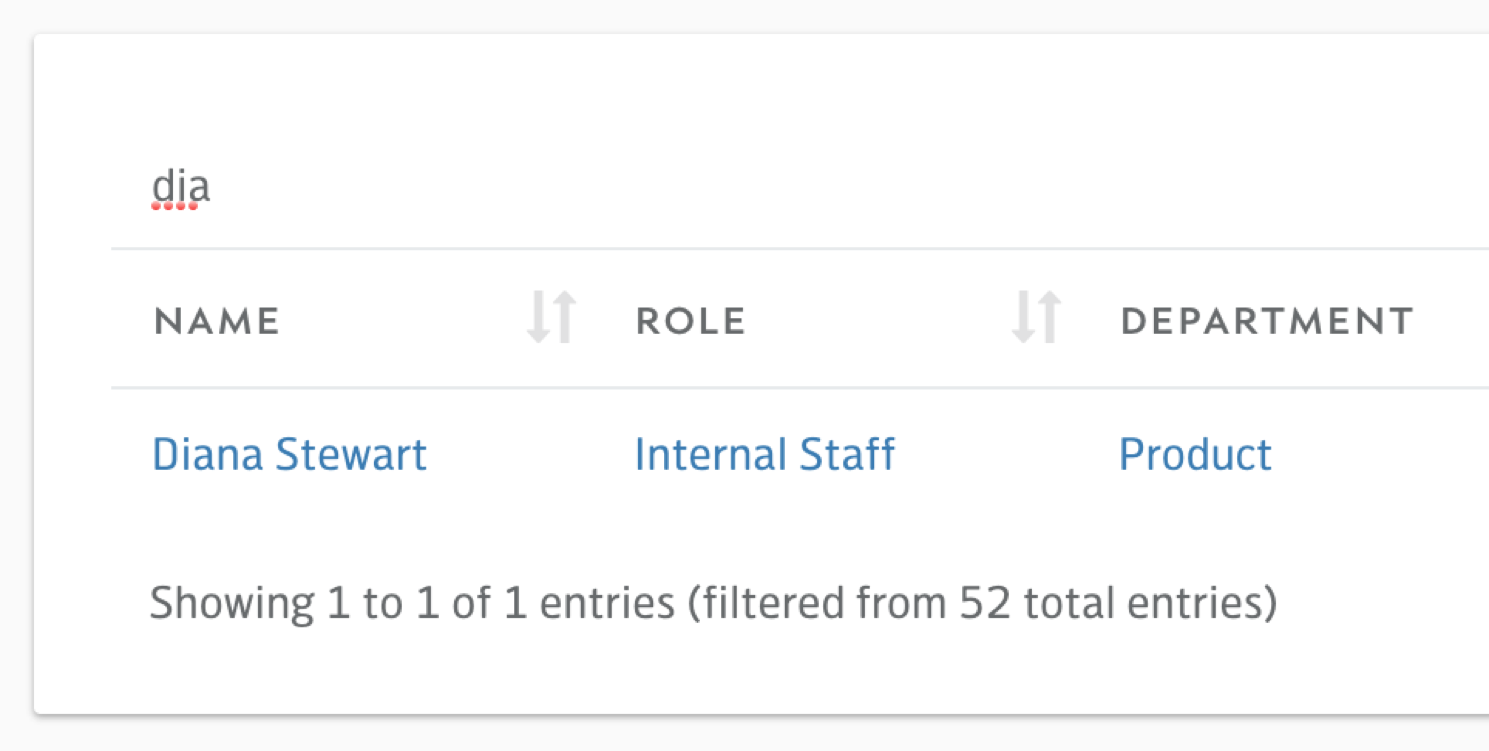 If you want to work with a table of employees somewhere else, export it as a .xlsx file with the help of EXPORT button: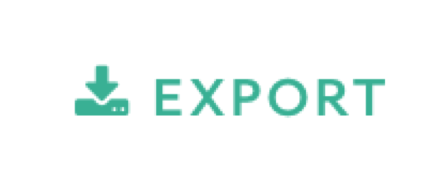 To go to any particular view just click on the link in the row:

For example, to see employee details click on the name. Or to see the role, department, office or company, click on their names in the row.
On the right side of the row, you can see the date of the last activity by employee (time logged).