Project Analytics holds all the metrics of your project with the ability to deep dive on a granular level.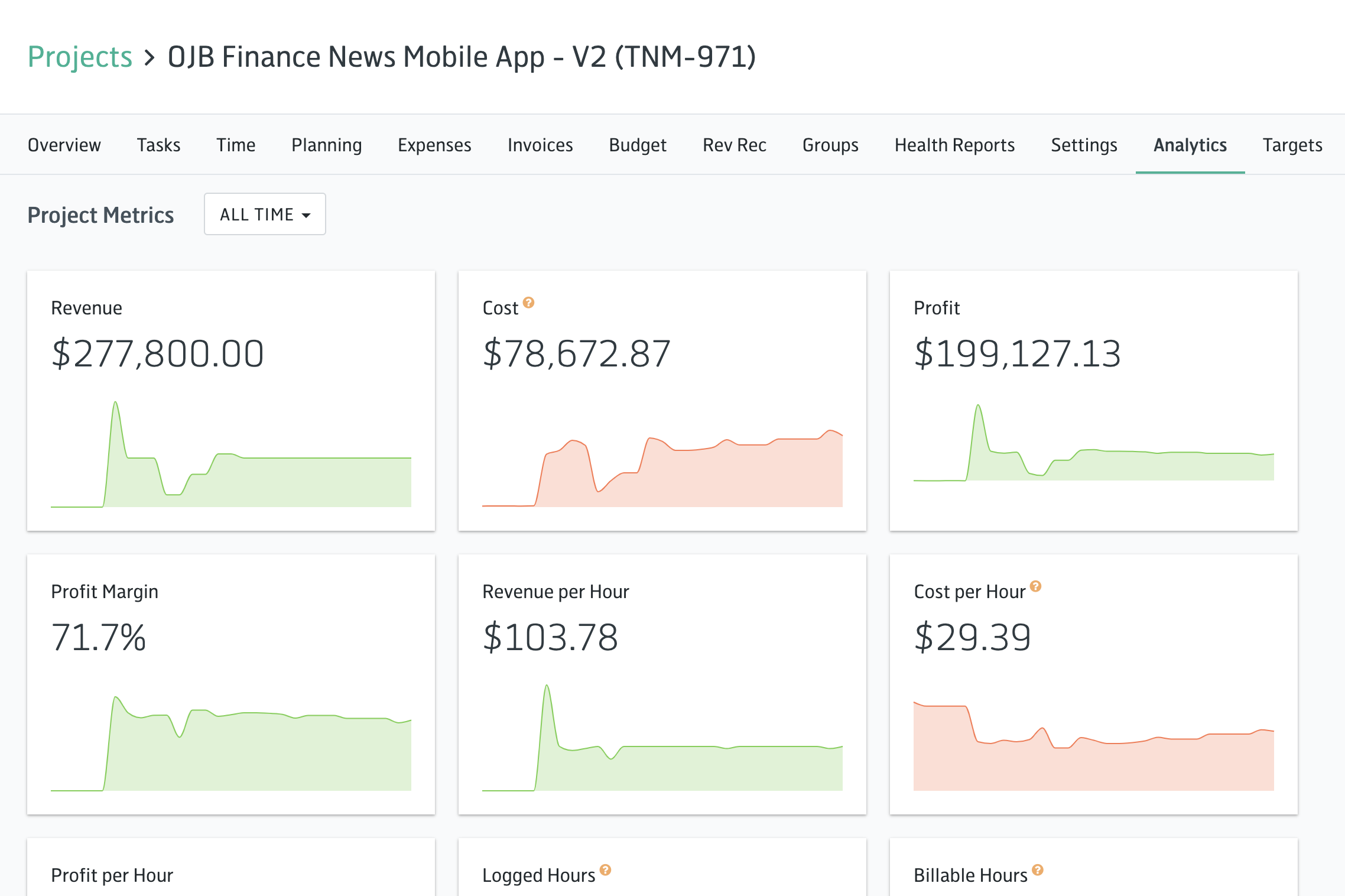 By default, all metrics show for all periods of the project. But you are able to choose any period via the date range picker: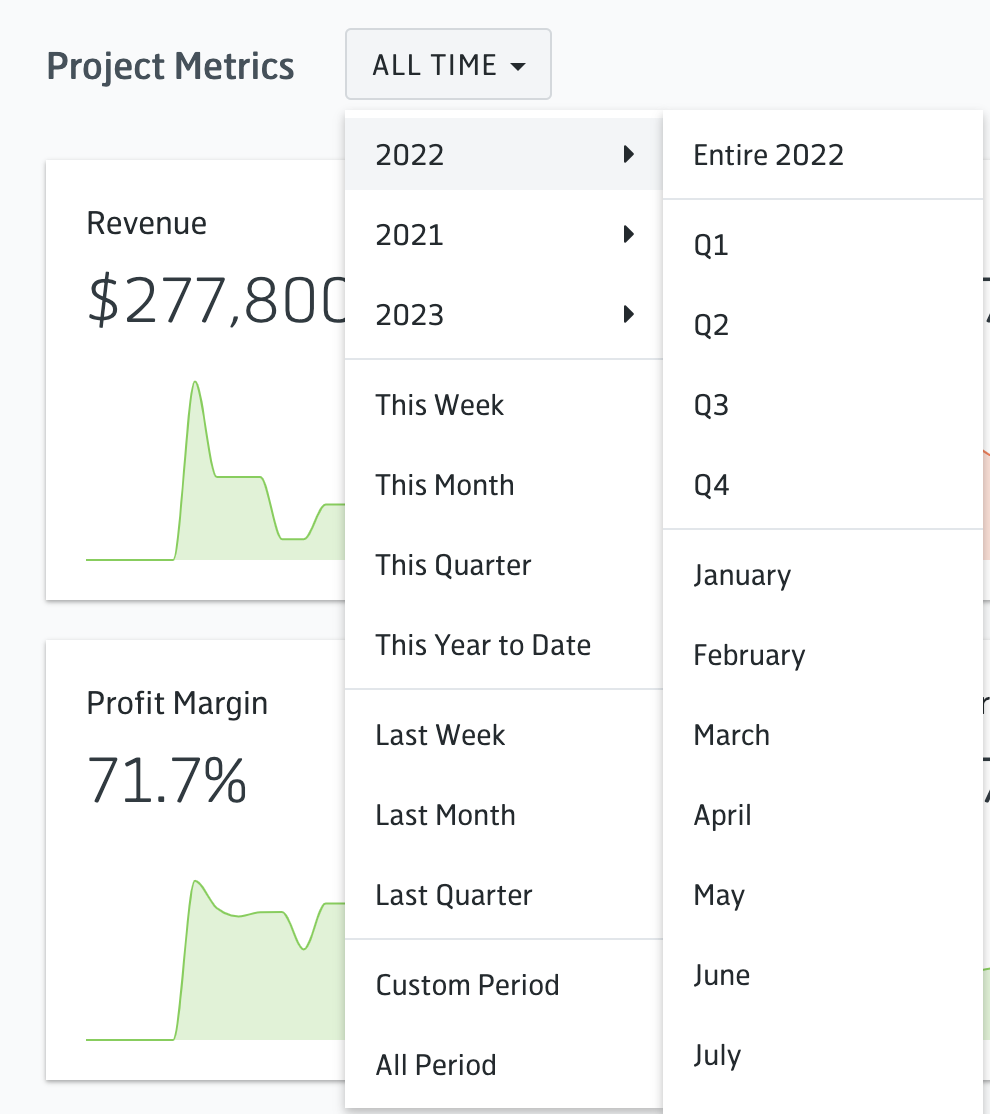 Click on any metric you are interested in to see details.
For example, if you are interested in revenue, click on it to learn more.

On a metric view, there is a graph and table representation of the data: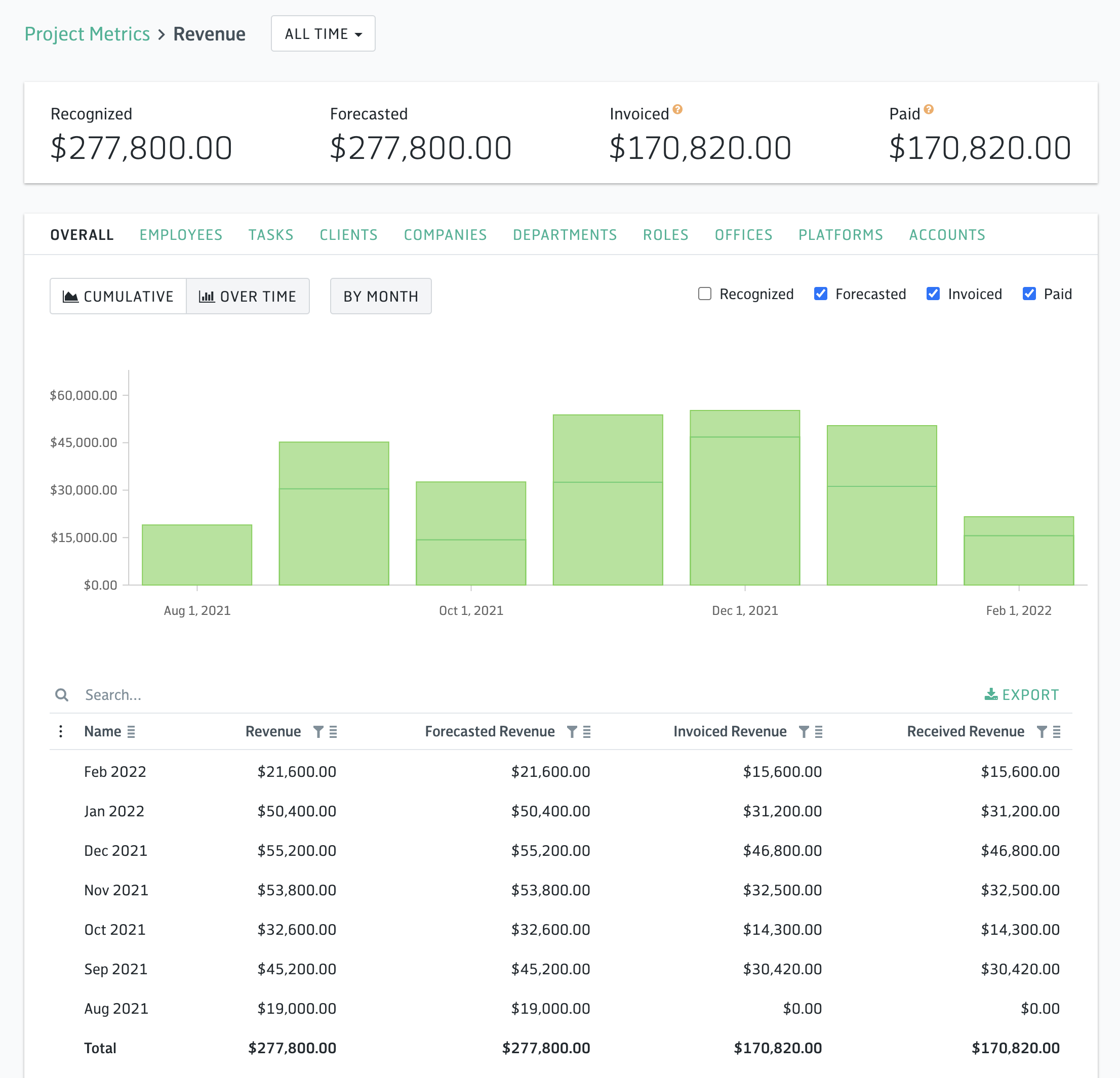 Use group tabs to segment a metric for a specific group like employees, clients, or departments.
Data could be represented in a cumulative or overtime way and for each metric, there could be multiple types to view. For example, revenue could be:
Recognized
Forecasted
Invoiced
Received
So you are able to switch between these types of revenue or turn them all on.
Any metric data could be exported into .xlsx format. Click the EXPORT button to get a table you see as a spreadsheet file: