Initially, Groups and Access might be confusing but this article sheds light on it.
Groups are for the accumulation of metrics while Access is for controlling who is able to do what.
Groups are clients, departments, roles, offices and companies.
Groups are not projects nor employees.
Access can be controlled on the organizational level, group level and project level via access level roles.
You have the ability to see which groups are an influence in the current version of Metric.ai – timesheet reviews. Timesheet approval can be done by the group Admin or Manager (or a custom role with permission to review timesheets). In the service industry, group leaders (for example, development role lead or department director) have the right to review employees' hours. While project managers deal with the budgeting and spending of hours, they are not the direct supervisors of each team member.
If you want to account for some metrics to any group, connect the project or employee to this group via settings or a group of that employee or of that project.
For example, you want to dedicate all revenue and expenses for Projects A, B and C to a Product department. Go to the project's Groups tab and add department Product. You also can specify start and end dates for the best flexibility.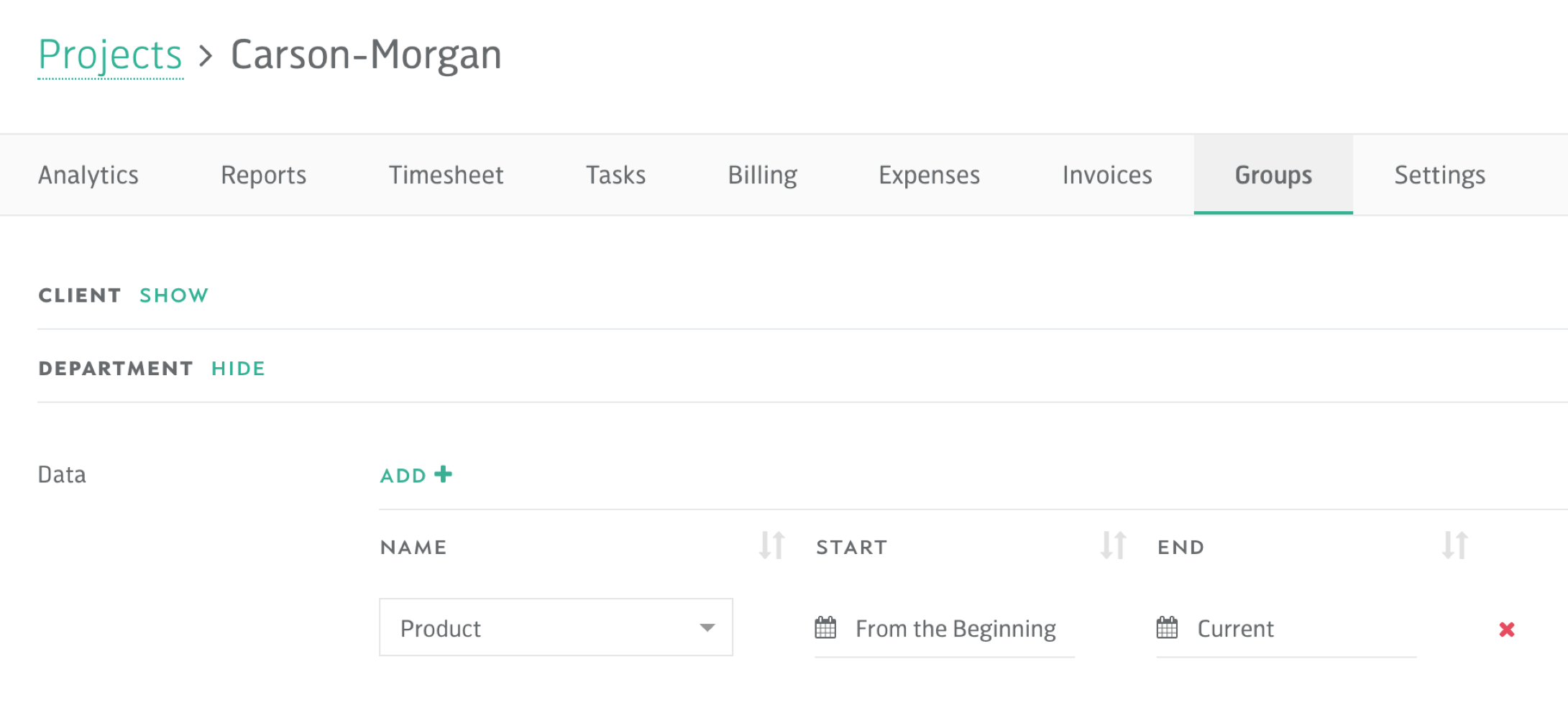 Keep in mind that metrics of employees participating in those projects will be calculated as usual, as well as metrics of groups to which those employees are linked. Specifying a group of employees or a project is the best way to see segmented metrics according to your vision and measurement practices.