Employee settings consist of two parts: general settings and access settings.
The first fields are Name and Email and it is possible to change both.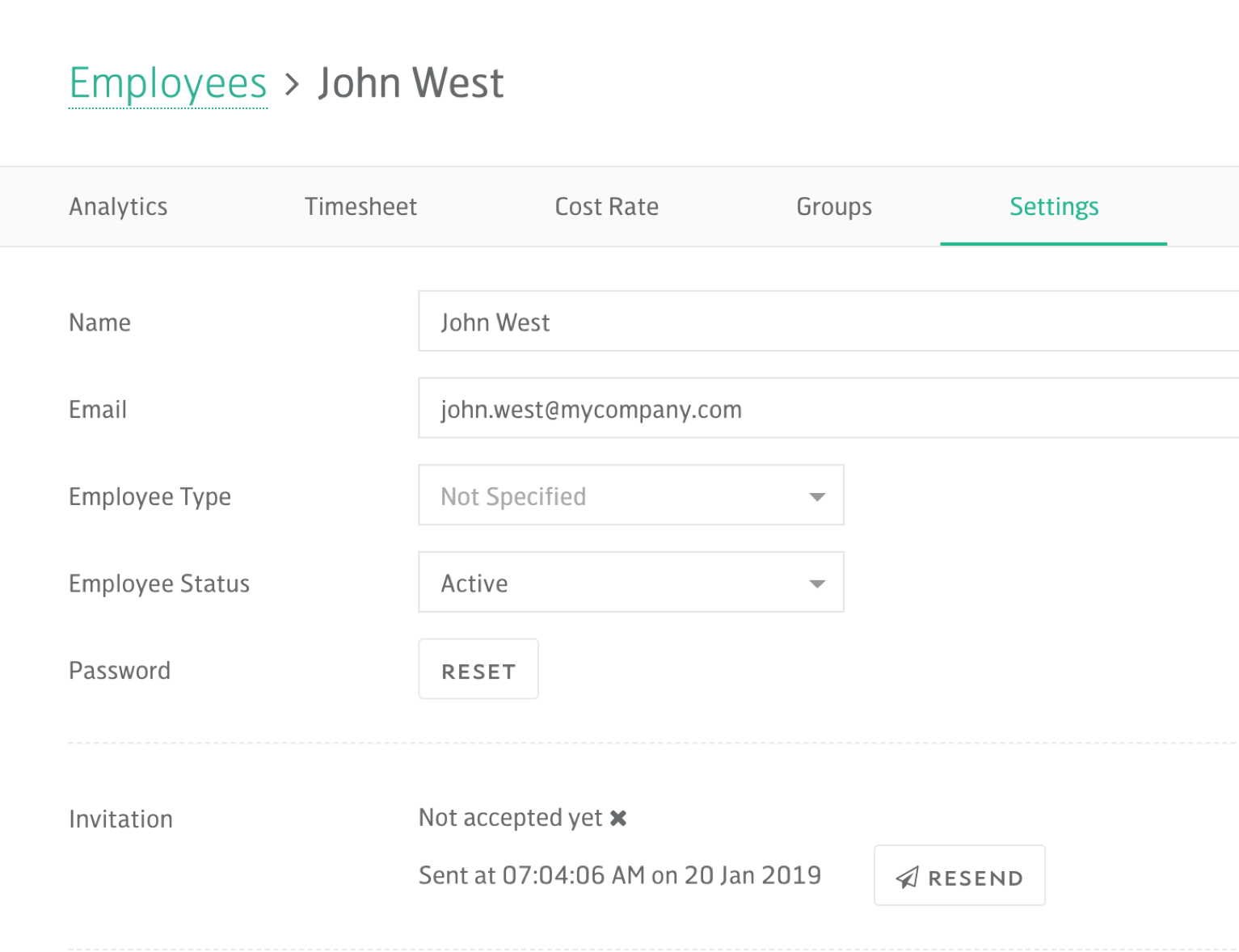 There are two types of employees: Billable and Internal (non-billable). You are able to change that property by selecting an option from the dropdown:

Internal employees are those whose time is not sold directly to the client but used for internal needs of the agency; for example, marketing or sales.
An employee's status could be marked as inactive with another dropdown:

Inactive employees do not track time and are not considered in calculations of revenue, expenses, profit and utilization anymore. All past recordings and time logs will be still used.
For any employee, an admin is able to RESET the password with the click of a button:

The date and time of the last employee invitation is recorded and there is the ability to resend the invitation via email.