Reviewing timesheets in Metric.ai allows for accurate tracking of work hours and ensures accountability in project time management. This article provides an overview of the timesheet review process, including permissions required for reviewers, accessing the review interface, approving or rejecting timesheets, and the subsequent actions available to employees. With this information, users can effectively navigate the timesheet review workflow in Metric.ai, maintaining accurate records and facilitating collaboration.
To review a timesheet, the reviewer must have either the "Review All Timesheets" permission at the organization level (e.g., as an Admin of the organization) or the "Review Group Timesheets" permission at the group level (e.g., as a Manager of the Engineering Department). The submitter of the timesheet must be a part of the same group.
Now, let's explore the process of timesheet review.
Below is the screen displaying a submitted timesheet by an employee from the Engineering Department (a specific group):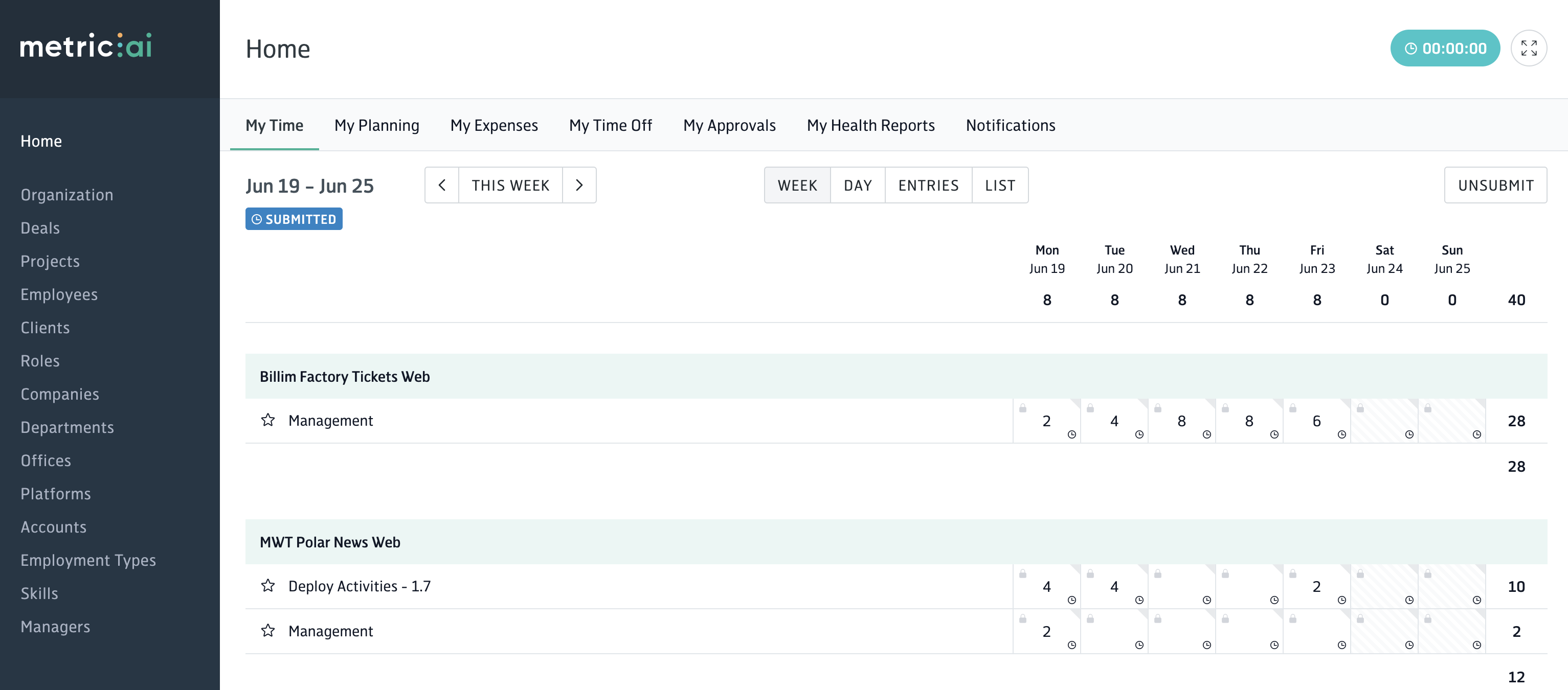 An employee with a Manager access level in the Engineering Department group can access the list of timesheets for review in the My Approvals tab of the Home section in Metric.ai:

The reviewer should click on a specific timesheet in the list to navigate to the Timesheet Review page: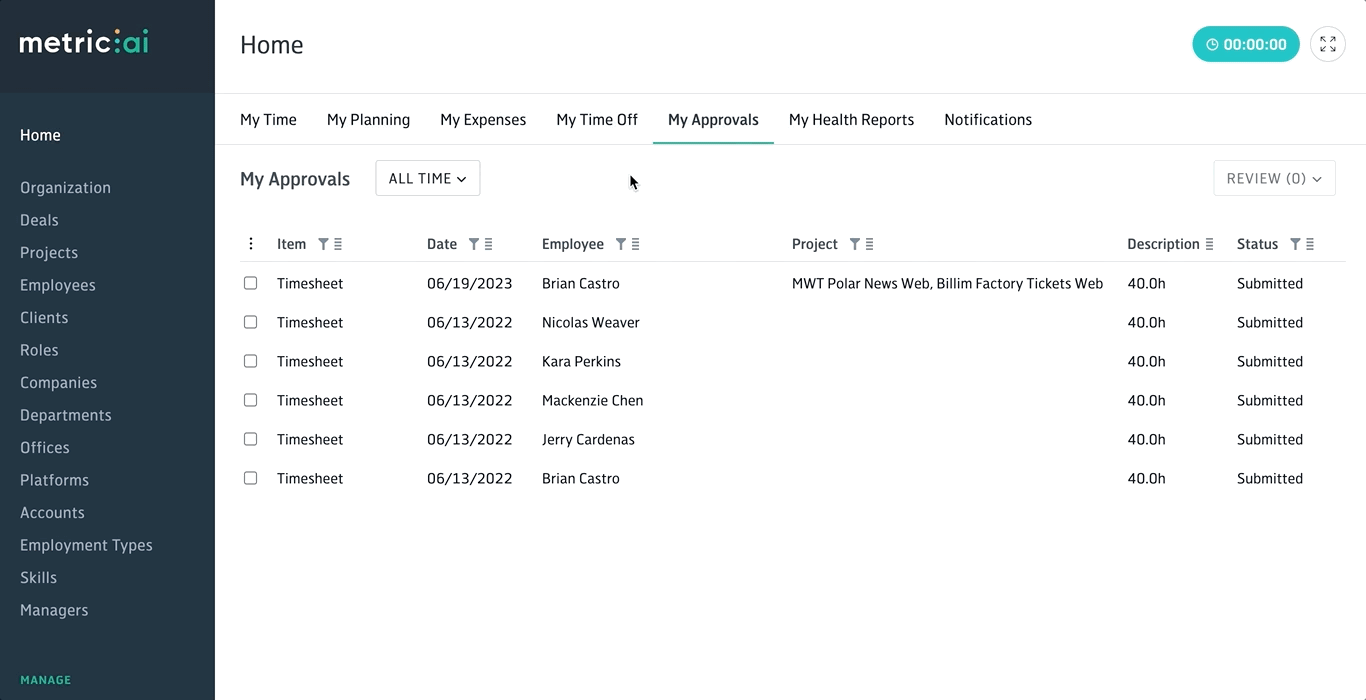 To approve or reject, the reviewer should click on the Review button: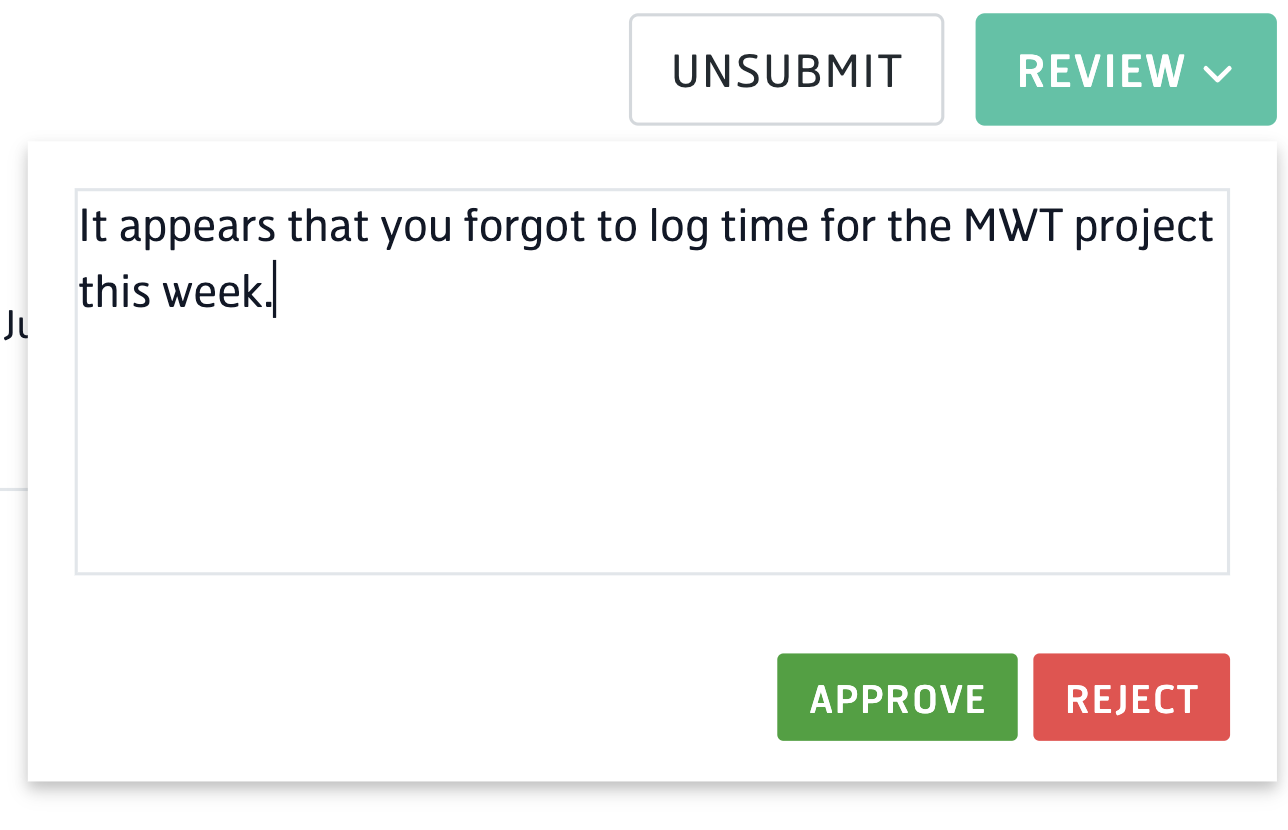 For example, if a reviewer rejects a timesheet with a comment, all actions are recorded and can be viewed in the log at the bottom of the timesheet page:

After that, the employee will have the opportunity to re-submit their timesheet with any necessary edits.
Once the employee resubmits the corrected timesheet, the reviewer will have the ability to approve it.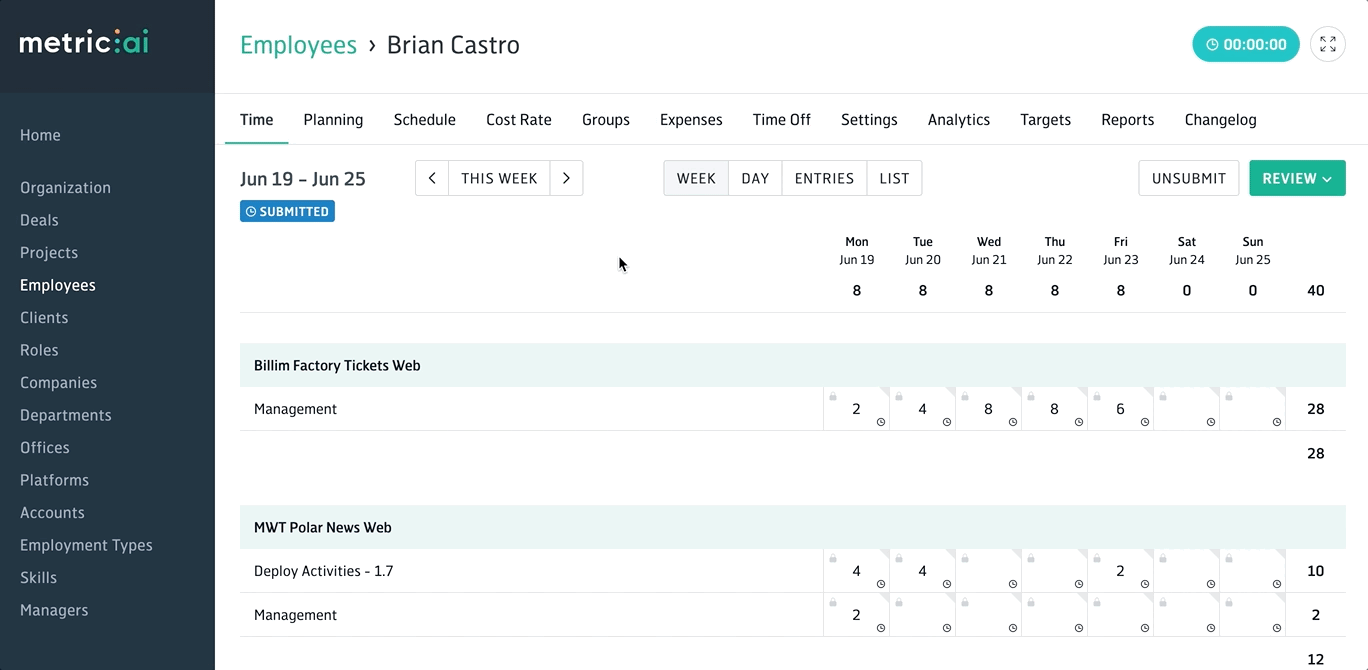 After approval, the employee will see an APPROVED flag instead of the SUBMIT button. The approved timesheets are locked and cannot be changed by employees. Only users with the "Edit All Approved Timesheets" permission, typically an Admin, can reject the approved timesheet to make adjustments.