Use the project settings to change the project name, code and access (permissions of some team members in that particular project):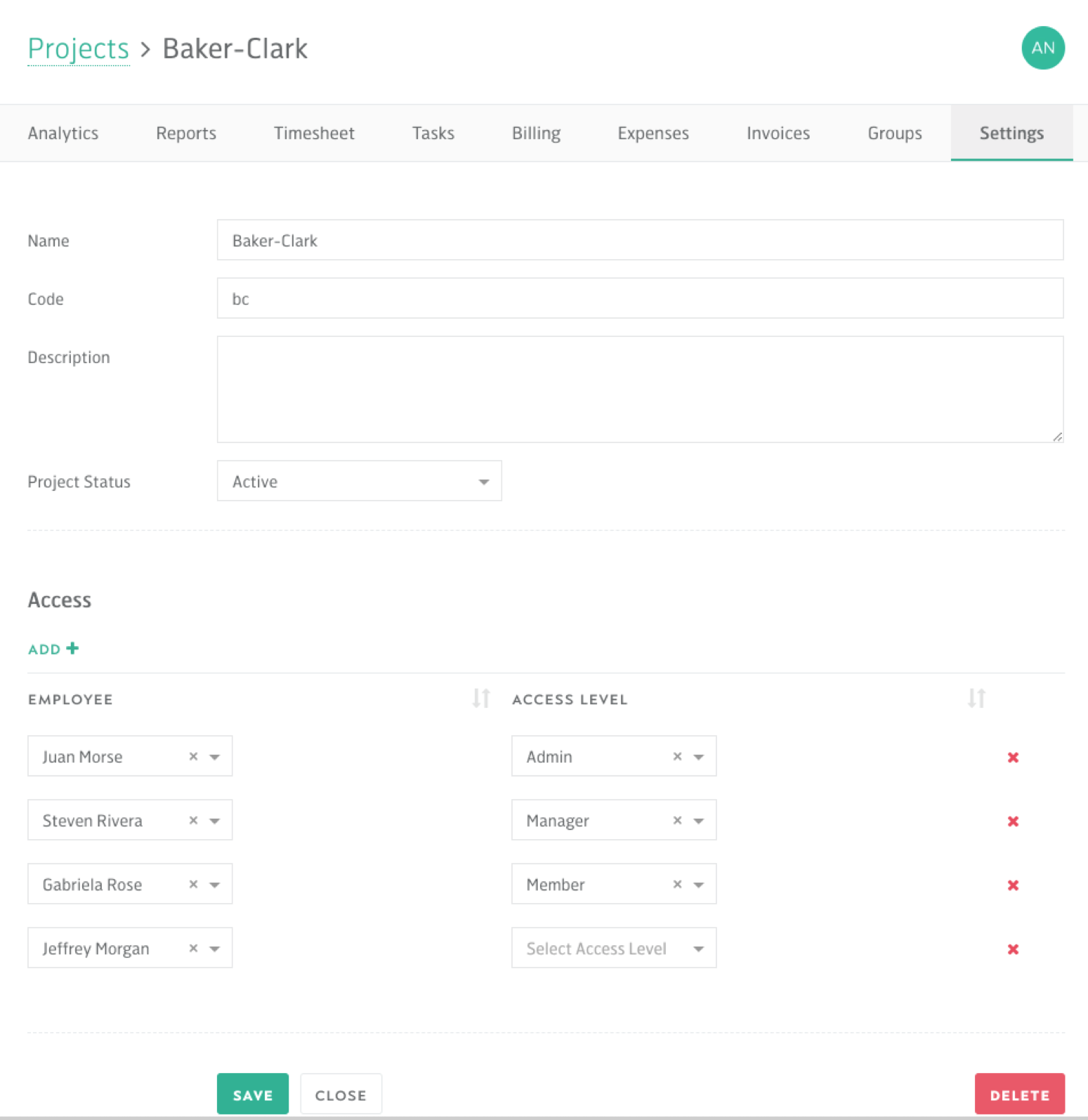 Project Access specifies who from your team has access to the project in Metric.ai and what this person is able to do.
There are three default key permission roles (you are able to add yours):
Admin – can change everything and has access to everything.
Manager – cannot edit their membership or groups settings and does not have access to an organization; able to approve time sheets.
Member – can view the information about the project and track time; not able to approve timesheets or view financial information.


To add a new team member, click the ADD+ button and select the name from a dropdown and the desired permission role.
Don't forget to save the Project settings and access settings. If you make a mistake reload the page without saving. To delete an access level entry, use the red cross icon button on the right side of the item.