What's new?
Formula Cards
We're excited to unveil a game-changing feature in our Dashboards: Formula Cards. With Formula Cards, you now have the power to create custom calculations and derive valuable insights directly from your dashboards. This feature offers unparalleled flexibility, allowing you to calculate custom metrics tailored to your unique needs.
Imagine, for example, the ability to effortlessly calculate the percentage difference in your organization's Headcount between the current month and the previous one. Formula Cards make this level of customization a reality.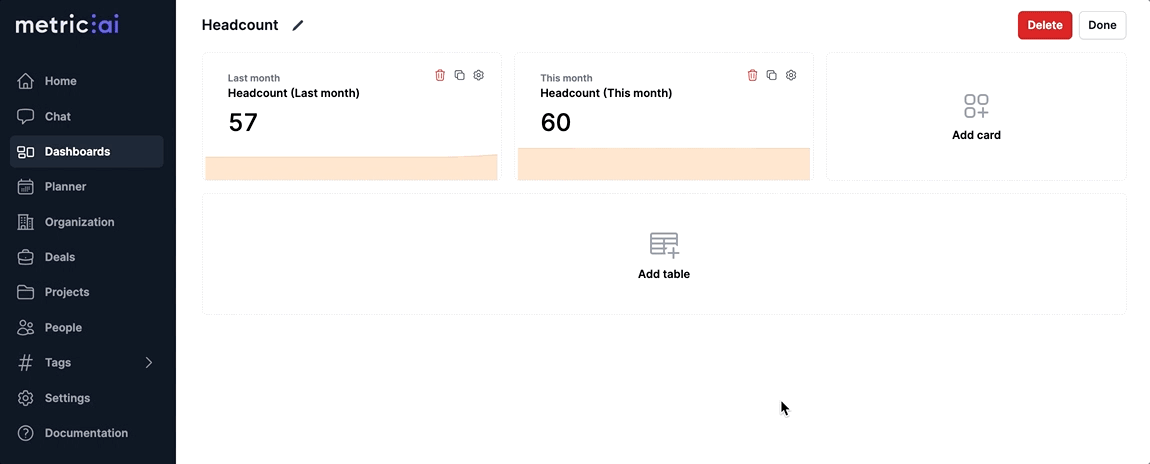 Formula Card Units:
Amount: Calculate values in currency (e.g., Revenue);
Hours: Compute values in hours (e.g., Logged Hours);
Percentage: Determine values as percentages (e.g., Utilization);
Number: Calculate numeric values (e.g., Headcount).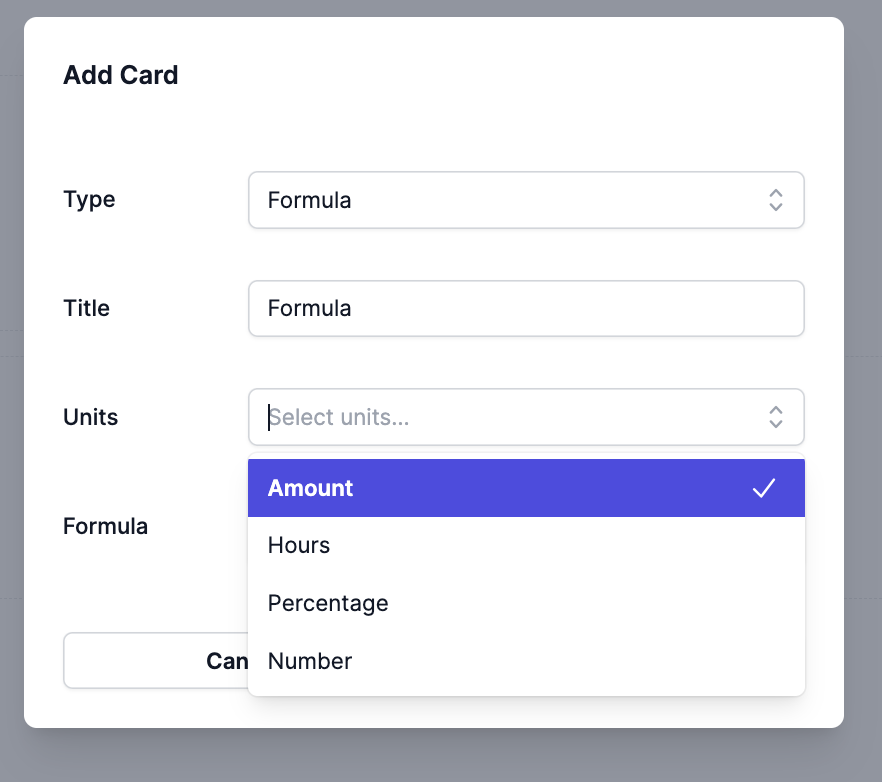 Expanded Dashboard Options
But that's not all! We've also expanded the types of tables you can add to your dashboards, giving you even greater control and insight. You can now add the following lists:
Projects
Employees
Expenses
Invoices
Health Reports
Employee Timesheets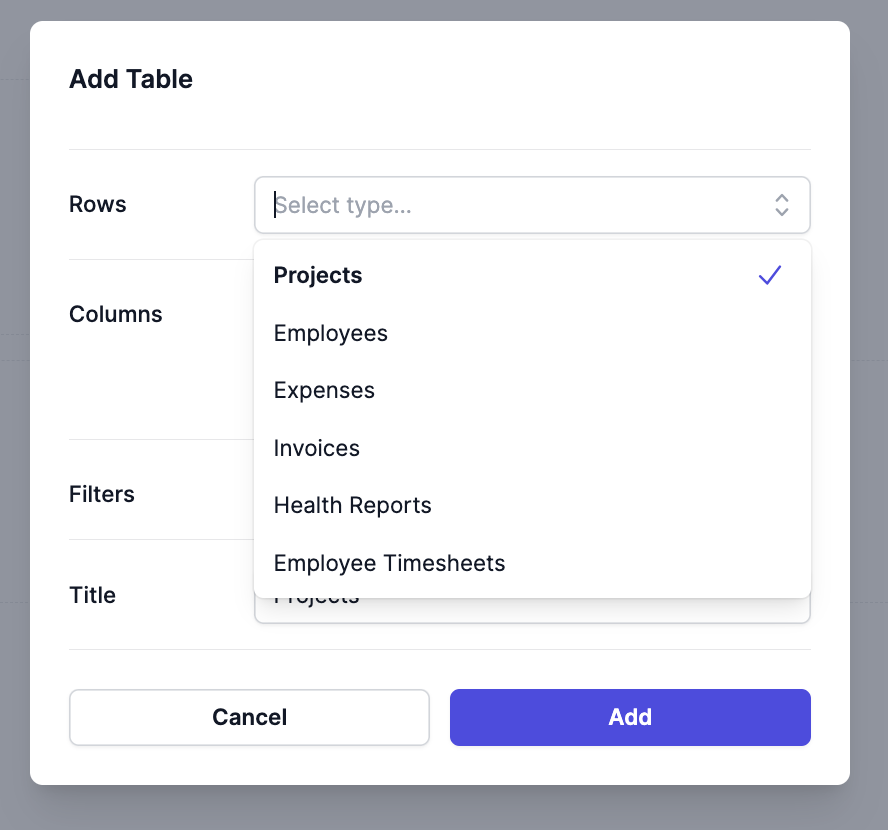 This expansion offers endless possibilities for configuring your dashboards to suit your specific requirements. Whether you're a project manager, HR professional, or anyone who relies on data for decision-making, these enhancements empower you to create dashboards that work for you.
Get ready to elevate your data analysis and reporting capabilities with Formula Cards and our extended list options. Experience the freedom to calculate and visualize your data as you've never done before.