What's new?
Dashboards - Your Personalized Insights Hub!
We're excited to introduce a powerful new feature - Dashboards! Now, users have the freedom to configure their own Dashboards, tailored to their specific needs. Our Dashboards offer a range of customizable components, providing a comprehensive view of your data.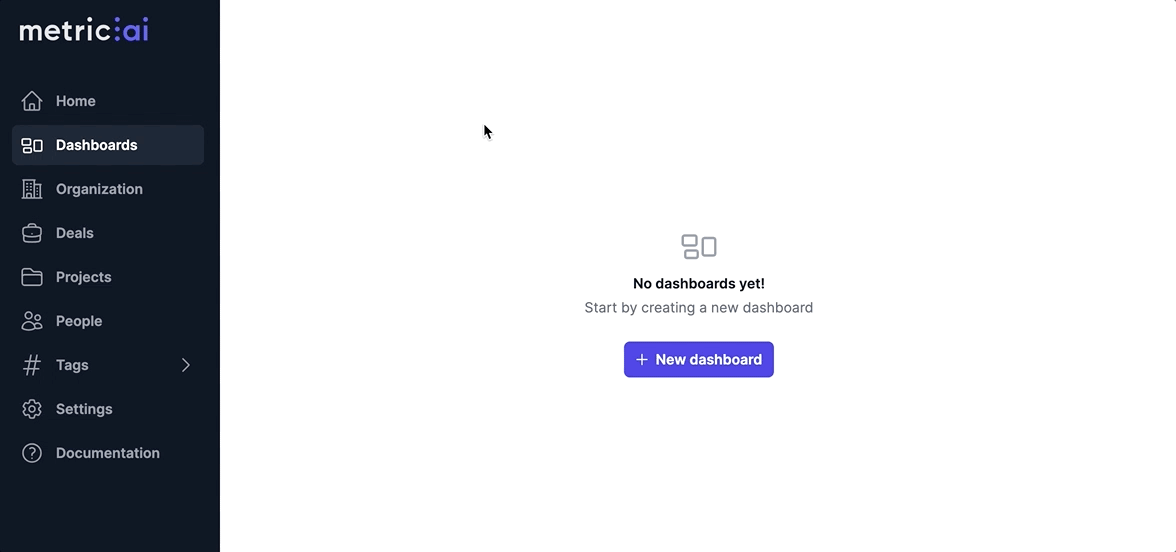 Here's what you can do with Dashboards:
Metric Cards: Add metric cards to your Dashboard, allowing you to define time periods and apply filters. Monitor key performance indicators and track trends with ease.

Employee/Project Tables: Create tables to display employee or project information, complete with various columns, including metric columns. Filter the table using different criteria for a more focused view.
Example Use Case:
Imagine configuring a Utilization Dashboard - on top, add two metric cards showcasing Forecasted Utilization for the current and previous months, filtered by Employee Type: Billable. Below, include a list of billable employees, filtered by Employee Type, with columns for Departments, Roles, Forecasted Utilization (last month), and Forecasted Utilization (this month). This configuration enables a quick comparison of utilization between the current and previous months.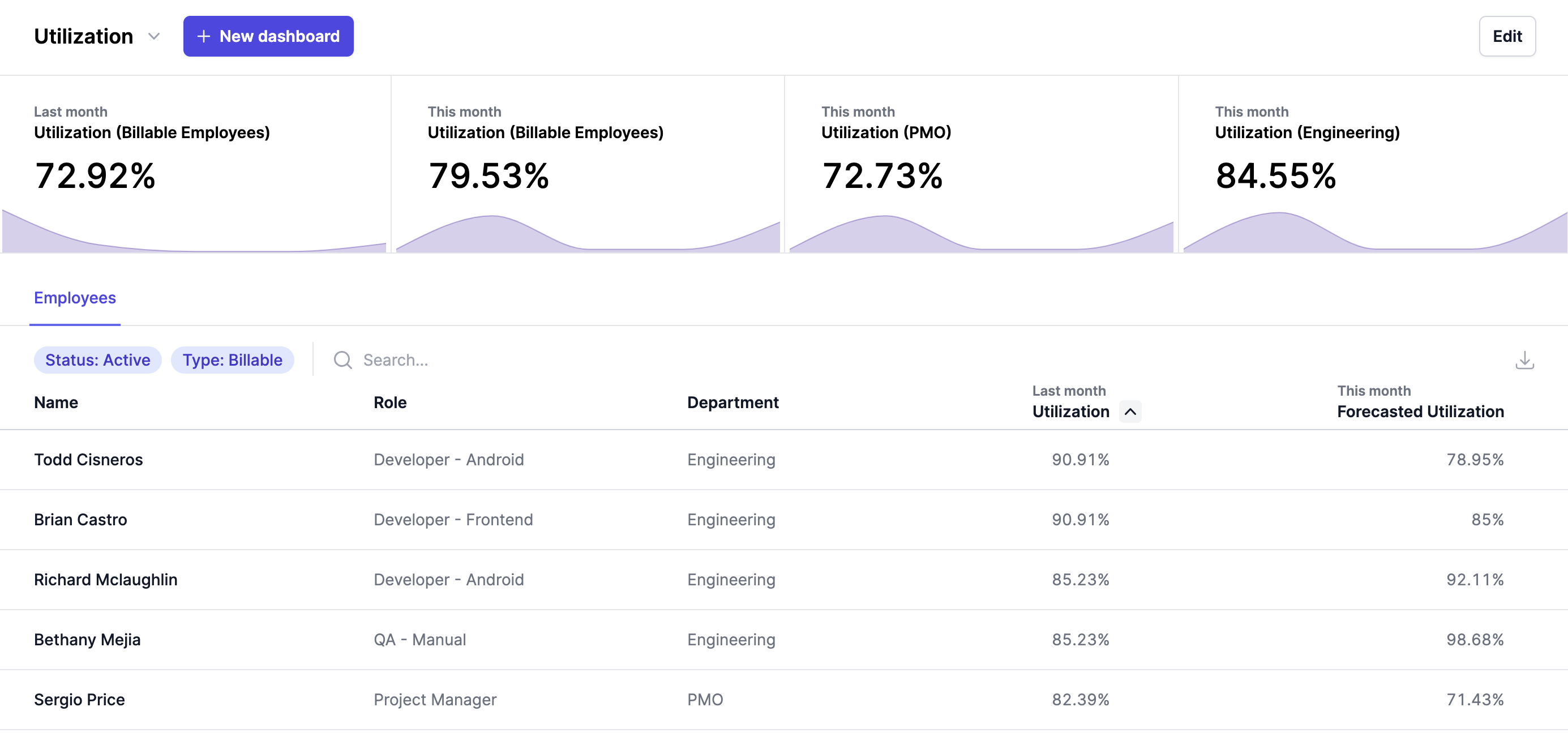 Endless Possibilities:
The flexibility of configuration allows you to tackle numerous tasks and derive insights tailored to your unique requirements. From tracking project progress to monitoring employee performance, Dashboards empower you to make informed decisions.
Permissions and Security:
Rest assured, Dashboards are secured with permissions. Users without access to certain metrics (e.g., Labor Cost) won't see them on their Dashboards. However, they can still utilize Dashboards to monitor other metrics they have access to, ensuring a personalized and secure experience.
Unlock the power of data-driven decision-making with Dashboards! Stay informed, stay in control, and elevate your productivity like never before.
Advanced Task Settings

We are excited to announce the addition of an enhanced feature to our task settings, giving you even greater control and flexibility in managing your tasks. With the new Advanced Task Settings, you can fine-tune various aspects of your tasks to align with your specific needs. Let's explore the three key settings that have been introduced:
Allow Time Entry: This setting lets you determine whether users can create or edit time entries for each task. By enabling this option, you empower your team members to accurately track the time spent on tasks, ensuring better productivity analysis and efficient resource allocation.

Allow Allocations: The "Allow Allocations" setting offers you the ability to specify whether users can allocate resources to particular tasks. With this setting, you can streamline your project management by ensuring that the right individuals are assigned to the appropriate tasks, maximizing productivity, and optimizing workflow.

Allow Expenses: The "Allow Expenses" setting brings a new level of control over the financial aspects of your tasks. By enabling this option, you grant users the capability to create or modify expense entries associated with specific tasks.
By introducing these advanced task settings, we are empowering you with the ability to customize and tailor the management of each task to suit your unique requirements. Unlock the full potential of your project management process and take control of time tracking, resource allocation, and expense management like never before.
Time Off to Time Entries Generation
We are thrilled to introduce a new feature that can change the way you manage Time Off requests within your organization. With the ability to generate time entries directly from approved Time Off allocations, your time tracking and resource management just got a whole lot easier.

How it works:
Enable Log time offs mode:
Activate the "Log Time Offs mode" in settings to begin the generation process.
Select Log time offs start date:
Choose the start date for time entry generation. You have the flexibility to choose a specific date from which you want the time entry generation to begin. All approved Time Off allocations with a Start Date later than the selected "Log time offs start date" will automatically trigger the generation of corresponding time logs.

Dynamic Updates with Allocation Edits:
The power of this feature doesn't stop at creation; it extends to edits as well. Whenever an approved Time Off allocation is modified, the associated time logs will automatically adjust accordingly. This ensures that your time entries always stay in sync with the latest changes to Time Off allocations.
Experience centralized Time Off management and streamline time tracking. Boost productivity with Time Off to Time Entries Generation - the future of efficient resource allocation.