What's new?
Time Off Approval
We are thrilled to announce the introduction of a new feature in our application - Time Off Approval. With this update, we have revamped the Time Off functionality to provide more control and flexibility in managing employee leaves and absences.
The key enhancement is the introduction of two distinct statuses for Time Off allocations:
Requested: When employees create a Time Off request, it enters the "Requested" status. During this stage, the allocation does not affect the Planning and Analytics modules. It serves as an initial notification to managers and stakeholders regarding the employee's intended absence.

Approved: Upon approval by a manager, the Time Off allocation transitions to the "Approved" status. In this state, it is fully reflected in the Planning and Analytics modules, enabling managers to effectively plan resources, allocate workloads, and make informed decisions based on the accurate availability of team members.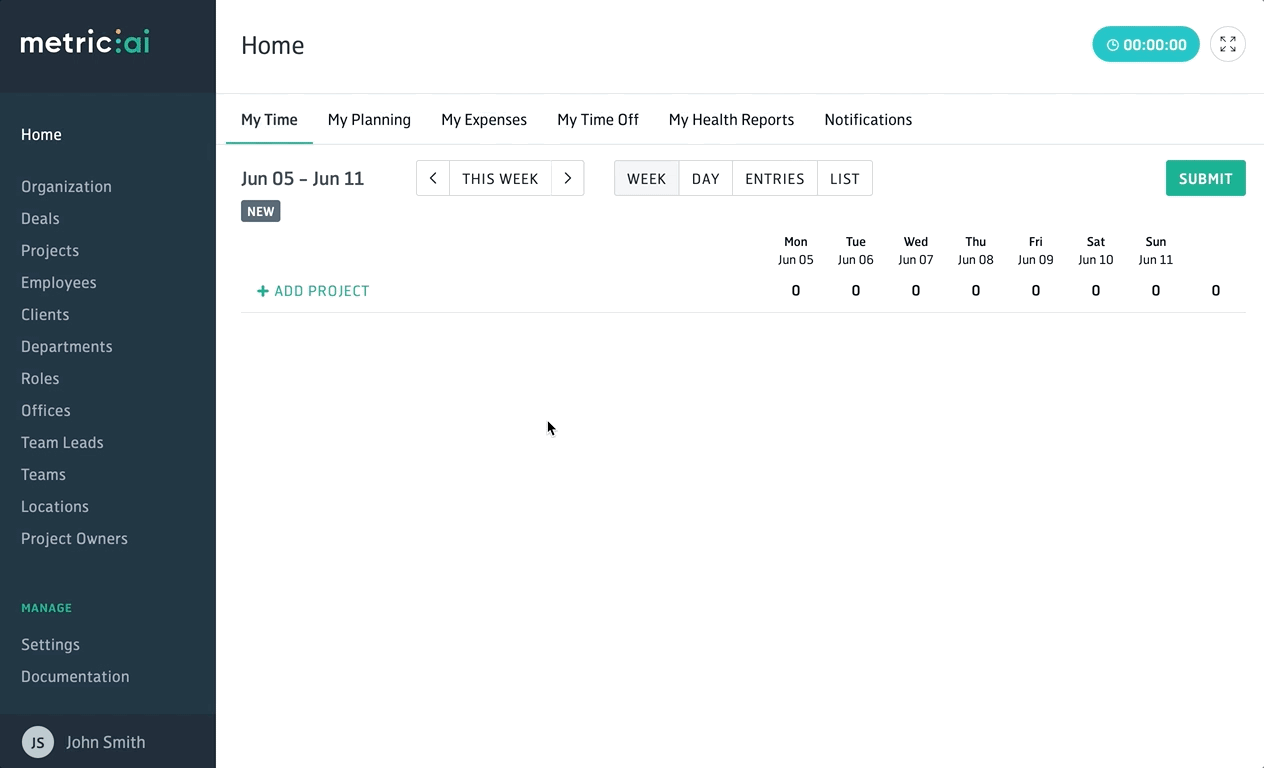 To support this enhanced Time Off management, we have updated the permissions settings to provide greater control and segregation of responsibilities. The new permissions include:
Request Time Off: Regular employees now have the ability to create Time Off requests, facilitating seamless communication with their managers regarding their planned absences.

Edit Time Off: Managers are granted the privilege to approve Time Off requests and create approved Time Off allocations. This allows them to effectively manage and oversee the team's leaves while ensuring smooth project execution and resource allocation.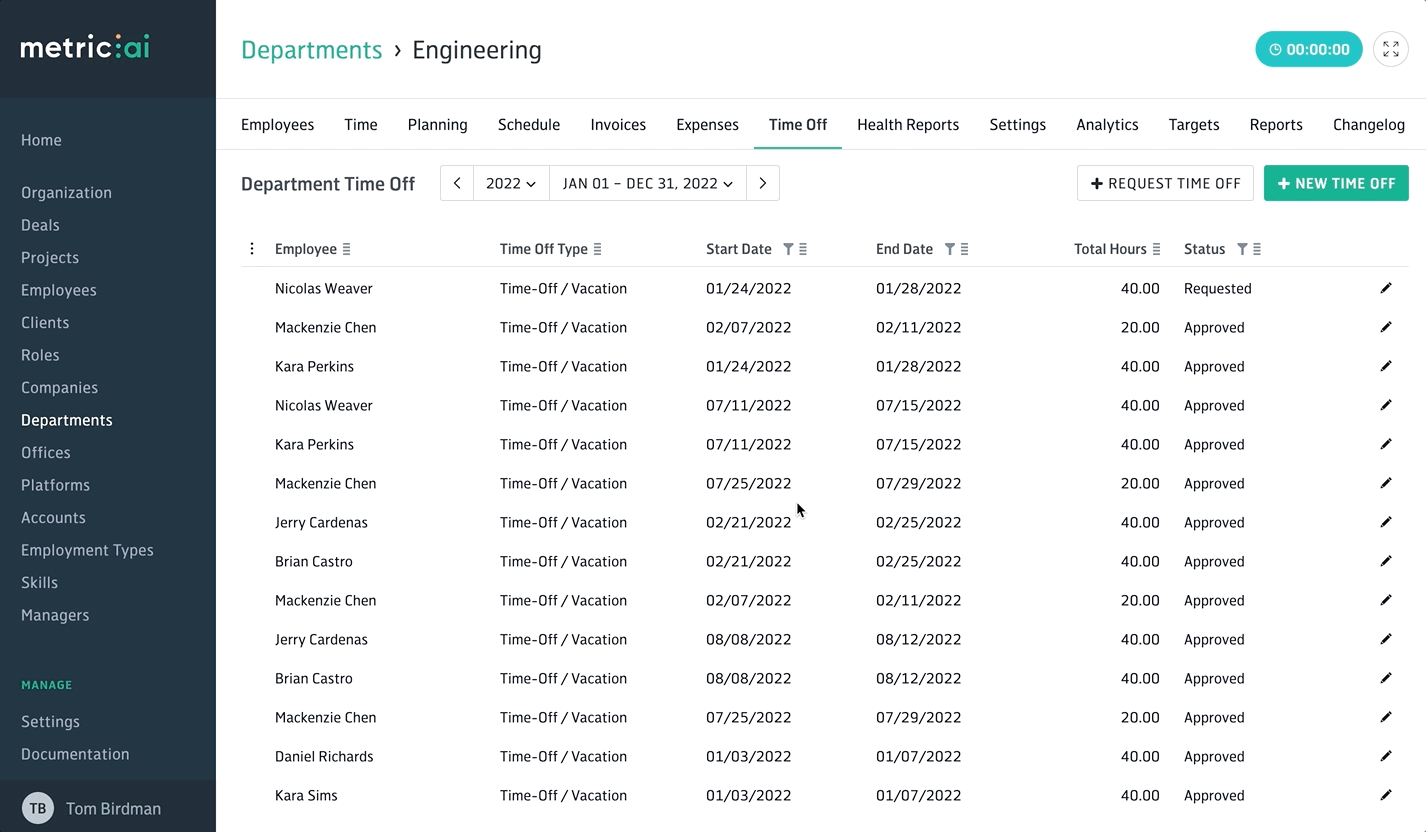 Approved Invoice Status
We have also added a new invoice status: Approved. Now, the following statuses are available:
Draft: The default status of a new invoice.
Approved: The invoice does not have any errors and is ready to be sent to the client.
Outstanding: This status indicates that the invoice was sent to the client. An invoice becomes outstanding automatically when it is exported to an external system (such as QuickBooks or Xero). The Invoiced revenue metric is calculated from outstanding invoices.
Paid: The invoice has been fully paid by the client. The Paid revenue metric is the total value of all invoices marked as paid.
Void: This status indicates that the invoice has been canceled.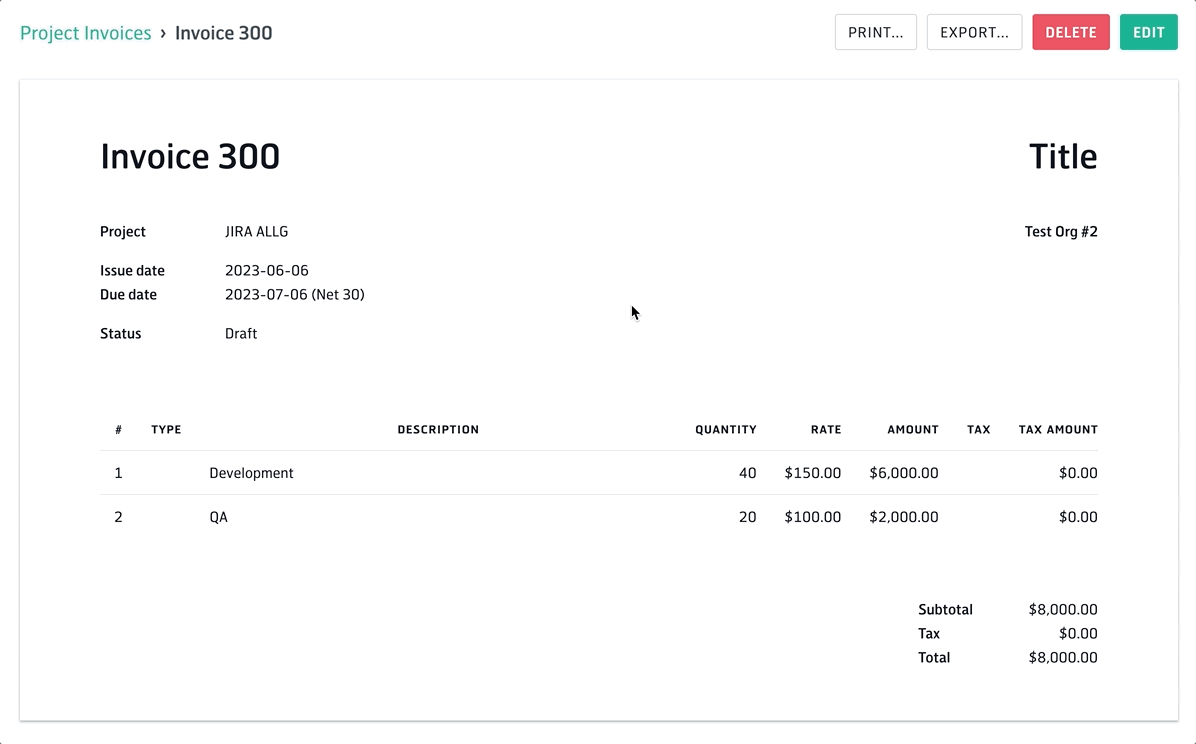 We have also updated the notifications to reflect the new status. The financial manager responsible for sending invoices to clients can now subscribe to receive notifications for "Invoice Turned to Approved".