What's new?
Time Entry Lock Date
With this feature, you can now prevent employees from editing their old time entries or adding new entries to past dates by simply setting the Time Entry lock date for the entire organization. Once the lock date is set, you can rest assured that time entries in the past will remain unchanged.
When entries are locked before a specific date, such as March 31st, employees will no longer be able to:
Edit any time entries with a date on or before March 31st
Add new time entries with a date on or before March 31st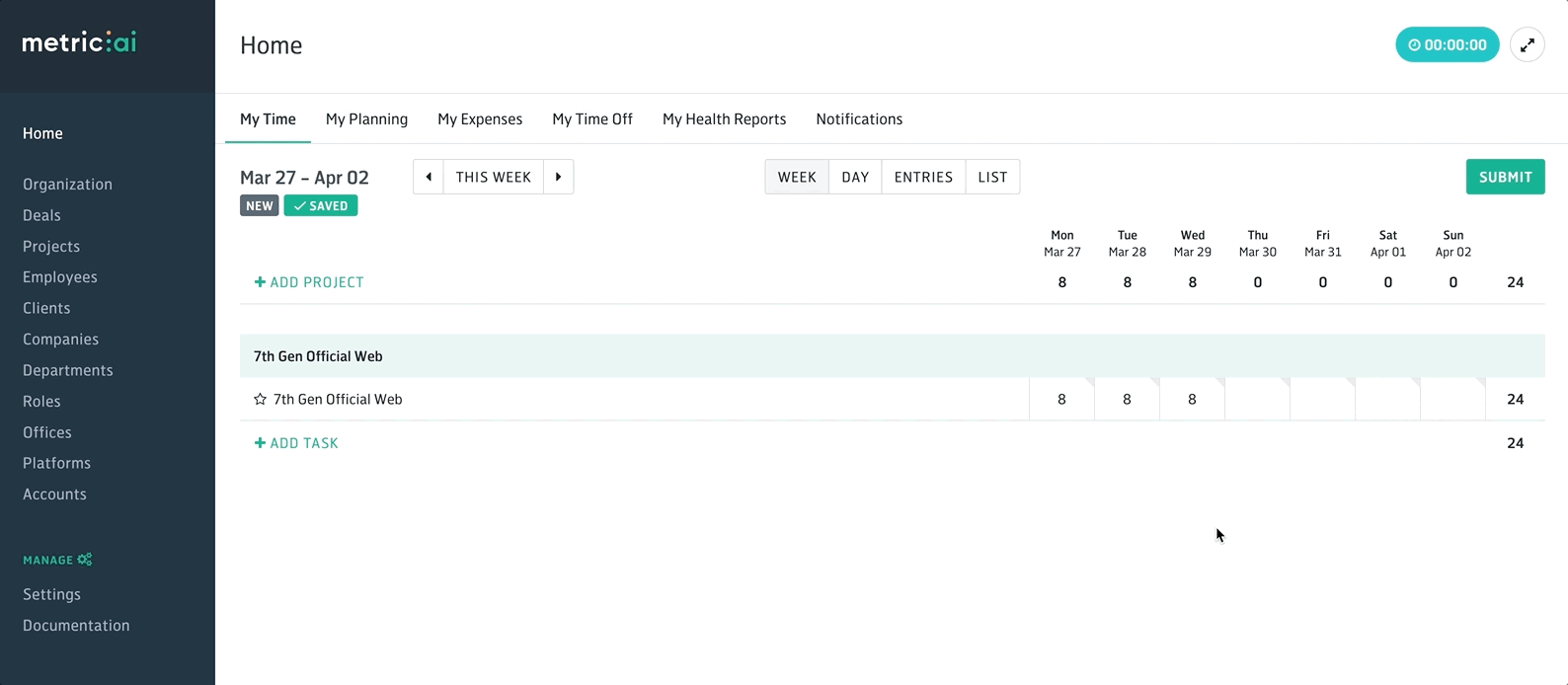 To unlock the feature and allow editing, simply remove the lock date. Once removed, everyone will regain the ability to edit all their time entries and add new ones to any date they prefer.
You can manage the Time Entry Lock Date feature in the organization settings by visiting: https://psa.metric.ai/settings/time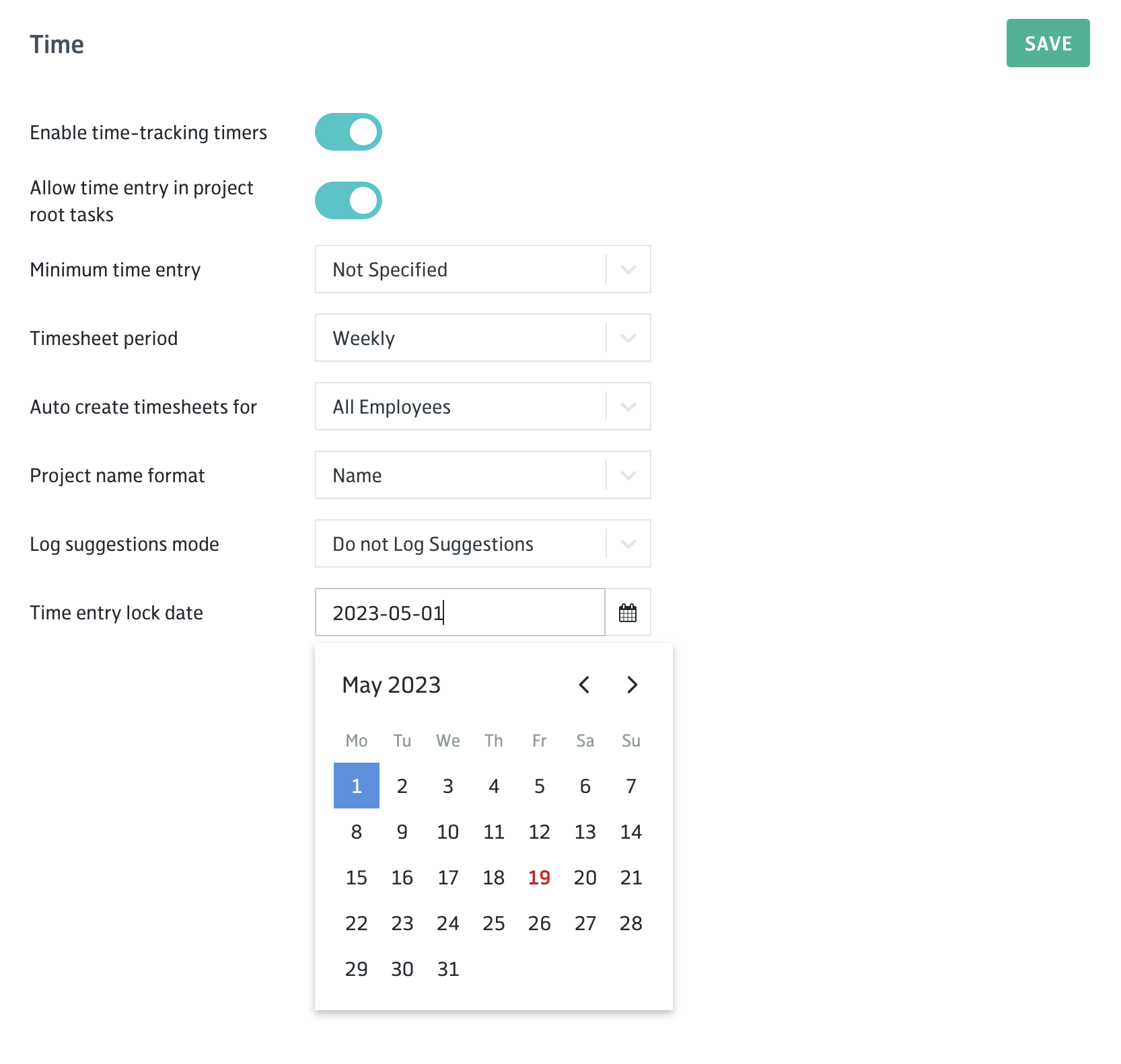 Analytics Dashboard Improvement
We have enhanced the grouping selection on the Analytics Dashboard with the introduction of Dropdown Selection.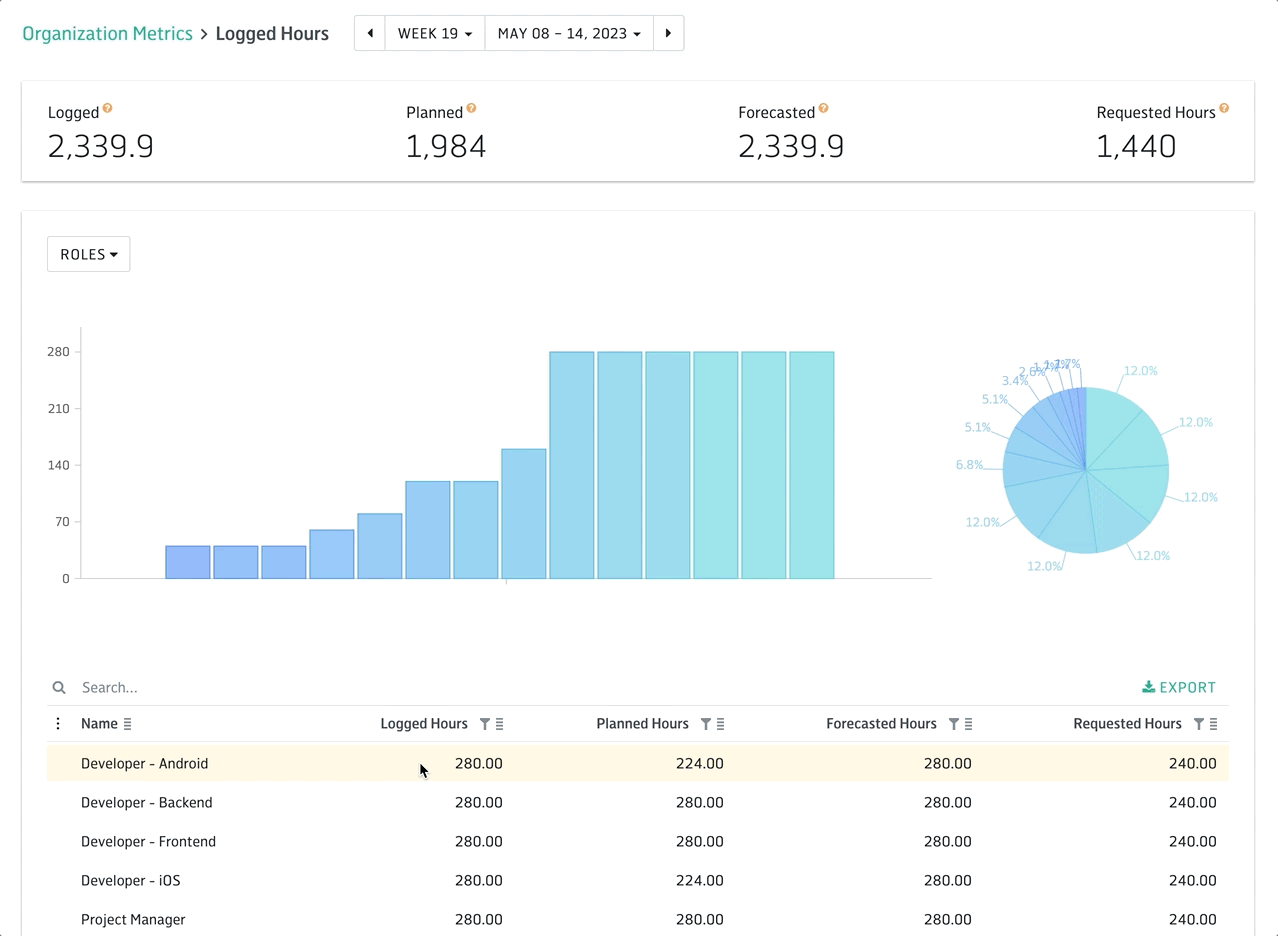 With our latest update, the list of grouping options is now displayed via a convenient dropdown menu. This change provides a cleaner and more efficient user experience, especially for users with a large number of different tag categories. You'll find it much easier to navigate and select the desired grouping option without the clutter of multiple tabs.
We believe this UI enhancement will significantly improve your analytics workflow, making it simpler and more intuitive to explore and analyze data based on various grouping criteria. Take advantage of the enhanced grouping options on our analytics dashboard and gain valuable insights with ease.